Main House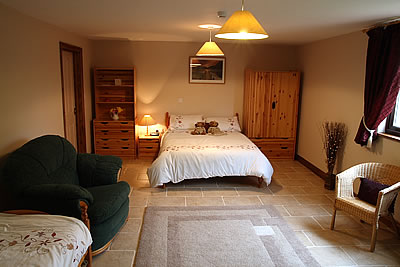 Hinkley View
Years of working in the Hotel and Catering sectors have left their mark on David and Jenny Hall -
"We believe its about the whole package. A comfortable room is just the start of it... it's about experiencing truly warm hospitality, enjoying a hearty breakfast made from locally sourced premium ingredients and feeling really at home"
Mount View
A few years ago, we decided that it was time to create a unique B&B experience in Nether Stowey and had the good fortune to be able to start with a blank canvas and create some amazing living and sleeping space, that we are really very proud of.
Coleridge Way
It really is about attention to detail that makes the difference, investing in a completely new plumbing system to ensure that there is plentiful Hot water on demand and the power showers are really just that... so relax, unwind and pamper after your day exploring all that the Quantocks have to offer.
Residents' Lounge
The rooms are spacious and well appointed and the dedicated lounge and dining areas are contemporary in style, and very welcoming. To complete the experience, and as you would expect - Wifi is available free of charge throughout the accommodation area.
En-suite bathroom
We also have two dog-friendly, self-contained studio appartments available.